Those who like midsized towns that have a welcoming atmosphere and friendly neighbors will feel proud to call Herndon their home. The area features hot and sunny summers and cool, mild winters, so you will witness a range of seasons when you opt to live in the area.
But if you would like to go outside during the evening hours without experiencing the familiar sting that comes with a mosquito bite, you are likely wondering what steps you should take so that you can prevent mosquitoes from causing trouble on your property. In addition to inflicting itching and skin irritation,
mosquitoes
can also carry and transmit harmful pathogens that you can't afford to ignore if you care about your health.
Whether you own a home or run a business, keeping mosquitoes out of your property is vital if you don't want to run into unneeded problems. When you host an outdoor event or family gathering, mosquitoes can spoil the fun if you don't find a way to prevent them from doing so. Since mosquitoes can transmit diseases, failing to address the issue creates a hazard that you will need to avoid.
If you run a business, you must do everything that you can to show your customers that they are in good hands when they come to you. Having a large population of mosquitoes can prevent your customers from coming back, and you don't want to face that situation. Taking steps to safeguard your property is a small price to pay when you care about your bottom line.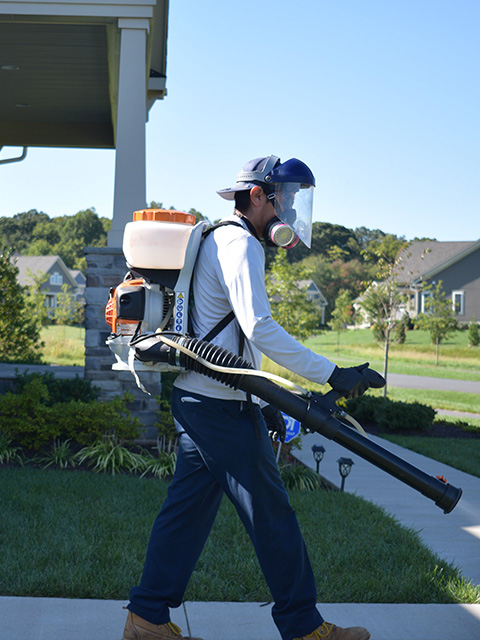 Learning about common solutions that can keep mosquitoes at bay is a good place from which to start when your objective is to keep your guests safe and happy. You can find a range of at-home sprays that will reduce the number of bites that you and your guests will receive, but you can also buy nets to keep mosquitoes away from your yard or place of business.
Because some products will work better than others, you might want to try several options if you would like to enjoy the best possible results. The way that you maintain your yard will also play a role in the number of mosquitoes you can expect to spot. Standing bodies of water will attract the pests and give them a place to reproduce, which will make your problem worse than it needs to be.
Better Termite & Pest Control
Although you can do several things to keep mosquitoes away from your property, at-home solutions won't always get the job done right. You can turn to a trusted team of pest control professionals if you want to keep these pests away, and we promise not to let you down when you enlist our services. We have the training and education needed to contain your mosquito infestation, and we will learn about your needs so that we can choose an approach that makes sense for you. If you would like to get a free quote, you can pick up the phone and give us a call.